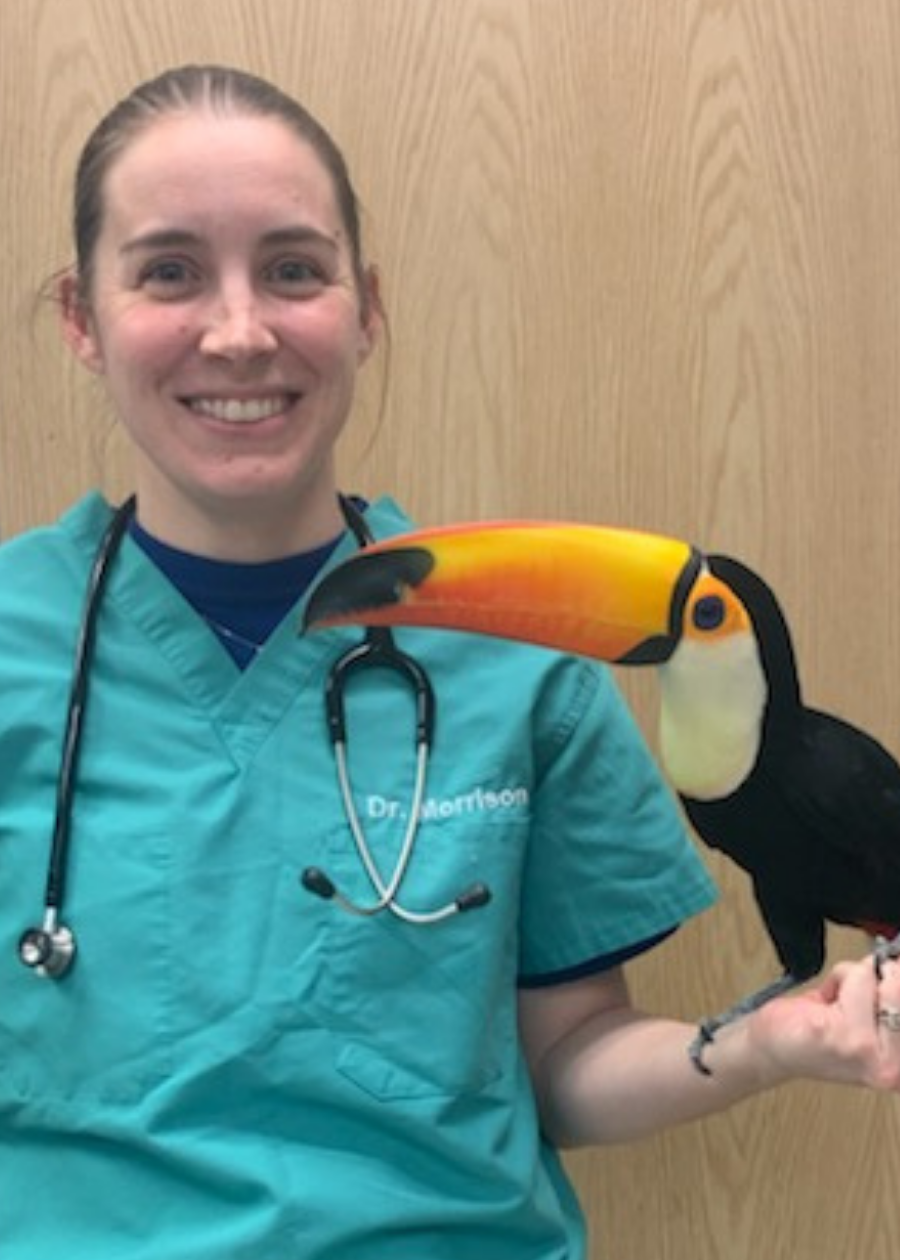 Jennilee Morrison, DVM, DABVP (AVIAN PRACTICE)
Avian & Exotics
Education
ABVP (Avian) board-certification, 2018
Three-year residency in Avian and Zoological Medicine, University of Tennessee, 2015-2018
Rotating Internship in Small Animal Medicine & Surgery, Veterinary Emergency and Referral Group, Brooklyn, NY, 2014-2015
Doctor of Veterinary Medicine, The Ohio State University, 2014
Bachelor of Science, Marine Biology, St. Francis University, 2009
Professional Experience
She has presented at numerous conferences and veterinary student lectures. She has published research involving non-steroidal anti-inflammatory medicines in birds: Pharmacokinetics of a Single Dose of Oral and Intramuscular Meloxicam in African Penguins (Spheniscus demersus).
Worked in numerous AZA zoos and aquaria taking care of a variety of exotic species.
Professional Interests
Dr. Morrison's professional interests include aquatic animal medicine, wound/pain management, endoscopy, and surgery.
Personal Interests
Dr. Morrison resides in Pittsburgh with her husband, daughter, two pibble mixes (Tank and Eddie), two Japanese fire-bellied newts, a red tail boa, an Angolan python, an axolotl, and a Toco toucan. Besides birds, her favorite animal species are fish. Outside of veterinary medicine, Dr. Morrison enjoys hiking with her dogs, Harry Potter, and playing soccer.